Hydraulic Diaphragm Pump Operates in Peru Mining Area Stably
作者:
发布日期:2017-8-2 4:01:28
关注:51221
Recently, hydraulic diaphragm pumps of Peru project has been start-up successfully. The project started its mechanical and electrical installation since September 2016.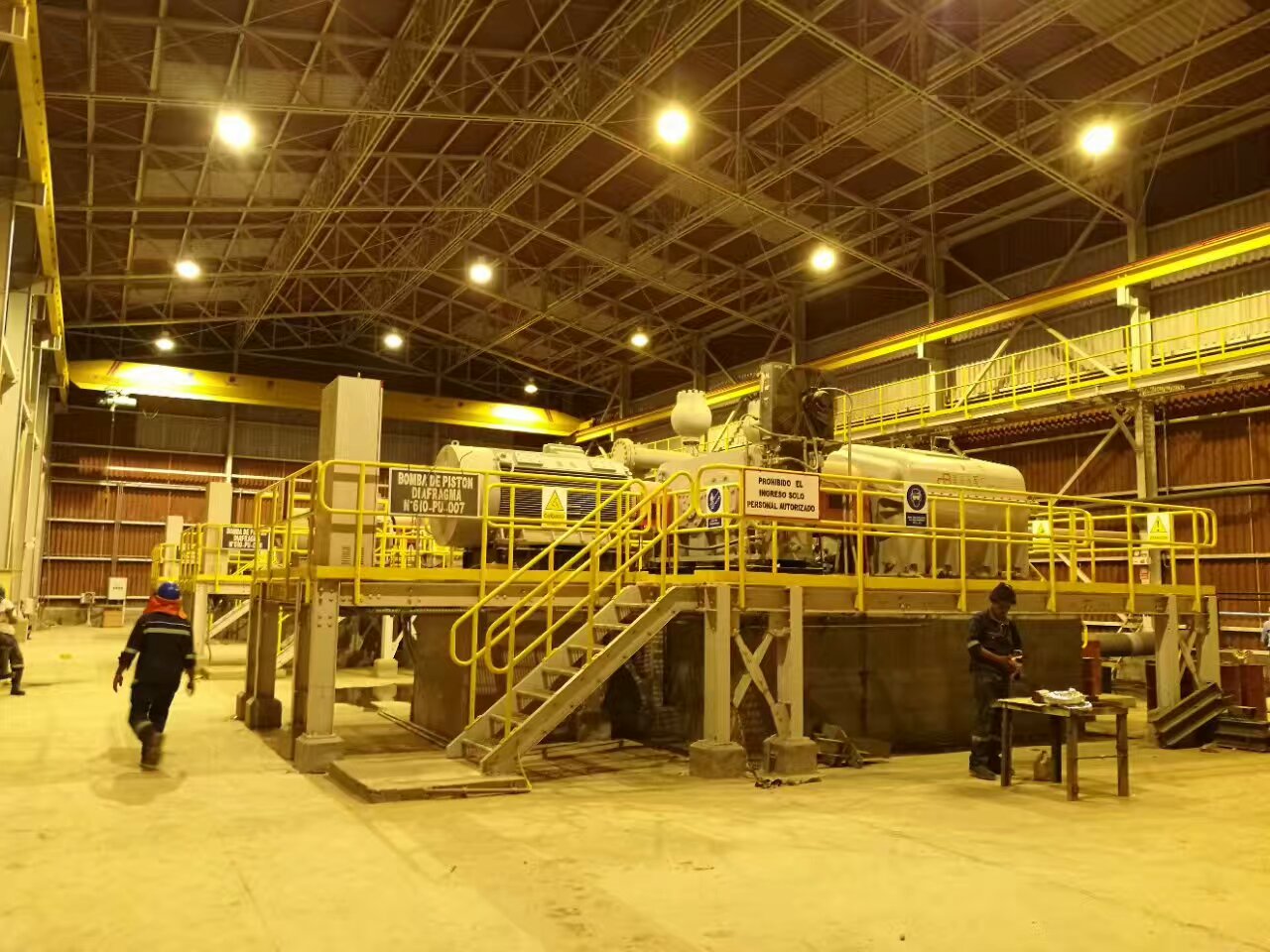 Hydraulic Diaphragm Pump at Peru Site
It is a huge challenge for Chongqing Pump Industry Co.,Ltd.(CQPI) due to Peru project has high and complex technical requirements. From chairman to workshop, from design to process, from sales to after-sale service, Chongqing Pump has gave high attention and support in the execution of this contract. Finally, the project operates successfully. The customer is very satisfied with the performance and quality of hydraulic diaphragm pump until now.
Peru project is located in the south of Peru province, Marco's NASCAR ICA region with total contract amount $2 million. It is also the second performance in South America after Brazil for CQPI. The successful operation of the project stands for the hydraulic diaphragm pumps entering the Peru market officially. It is also a solid steptowards realizing go global strategies of CQPI.